Main content starts here, tab to start navigating
Whitney Butler
Graphic Designer + Brand Manager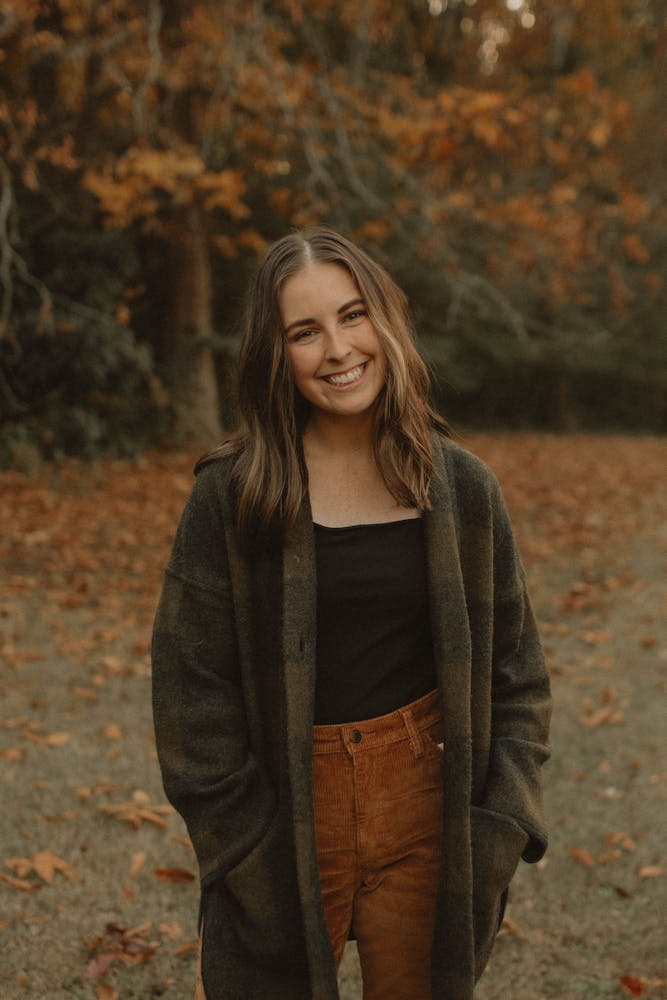 Graphic Designer + Brand Manager
Hometown: Little Rock, AR
If you ask me what I love to do, it's to tell stories. Whether that's through photography, film, graphic design or branding, there is always a story to be told. I attended the University of Central Arkansas for Digital Filmmaking and Creative Writing. As soon as that diploma hit my hand, I took off to LA to work in film & awards publicity. Some days really felt like a dream come true - and in some ways they were. I have stories that I will most definitely ramble about if you let me (good, crazy, and everything in between!) After two years of working in the heart of the film industry, I realized that even with being in the belly of the beast, I wasn't fulfilled creatively. I moved back to Little Rock, Arkansas and discovered the amazing mission of Lucky Lab Coffee Co and joined the team!
Furry Friends: Charlie - 9 week old Chocolate Lab
Go to drink: Always a fun seasonal drink, or a classic vanilla latte with oat milk
When I was five years old I knew: I was creative! Shoutout to my parents for letting me explore every possible creative outlet to find what I was truly passionate about. After a childhood of shuffling between scrapbooking, cooking, pottery, piano, drawing, dance, sewing, and so many more, I finally discovered photography and film. Now I get to do what I love and create content that has a greater purpose.
Things I still have on my bucket list: Travel and explore the world, go to Sundance film festival, and continue doing work that makes a difference and inspires others