Main content starts here, tab to start navigating
Courtney Hutton
Founder + CEO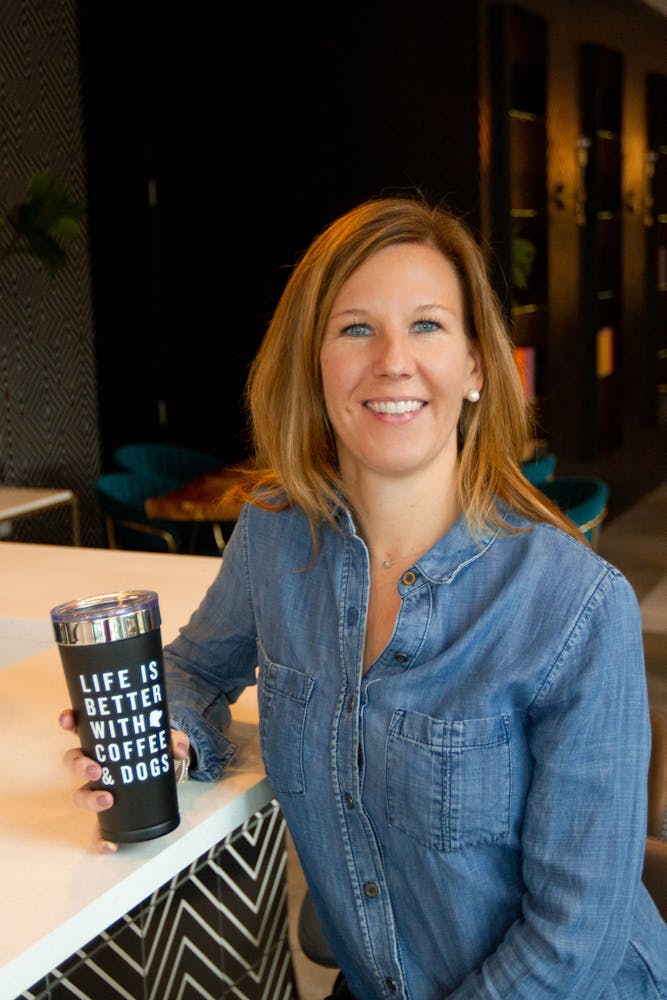 Founder + CEO
Hometown: Spokane, Washington
Lucky Lab Coffee was a labor of love that I had no idea would turn into anything other than a cute little coffee truck running around the streets of our hometown with only my Mom and I on board. I had spent 16 years in the legal field doing mostly criminal defense work, medical negligence and wrongful death claims when I hit a big wall of burn-out. The cases, clients and grueling hours were taking a toll on me. I needed to do something fresh, something that got my creative juices flowing again. I love to entertain, cook and bake for other people. I am inspired by good old fashioned southern hospitality. My brother, Brian, was deployed in Afghanistan and I was living in Hawaii when we decided that upon his return to the States we'd start a coffee truck for my mom and I to run - like as more of a hobby to fill that creative void I was having. Neither of us had ever run a business or for that matter ever made a "craft coffee". I can assure that Brian probably never thought it would get off the ground and that perhaps the idea would fade away. I was dead set on making this crazy idea go that I quit my job, moved back to the mainland from Hawaii, relocated to Texas with my farm of animals and have really never looked back. There has been no time to do so and I am so thankful for the journey this little adventure has taken us on. Our Mom doesn't ride around on the truck with us but at any given time you will find her working one of our larger event, washing dishes in the back or answering your email inquiries!
Furry Friends:
Owen "Mo Mo" - 7 year old pitbull/boxer mix
Sophie Mae "Ugly Dog" - 6 year old blue lacy
Pearl "Snap" - 1 year old yellow lab
Hazel Mae - 15 week black lab
In memory of my greatest hits: Maggie (yellow lab), Pete (pitbull), Cooper (golden retriever), Franklin (chocolate lab), Paisley Mae (yellow lab), Ellee Mae (yellow lab/rhodesian ridgeback).
Go to Drink: peppermint mocha, non-fat, no foam, extra-hot
When I was five years old I knew: I wanted to be a lawyer who sat in a fancy chair and told people what to do. So, life didn't quite happen as I had planned at five years old but I did get to spend many years in the legal world, in courtrooms and jails. Turns out there is a bit more to being the "boss" than sitting in a fancy chair and telling others what to do (thankfully)!
Things I still have on my bucket list:
open Lucky Lab locations all over the US
create a sustainable animal sanctuary that melds saving animals and providing jobs to those that need a second chance out of the system
visit Africa and the elephant sanctuary