Main content starts here, tab to start navigating
Christian Henderson
General Manager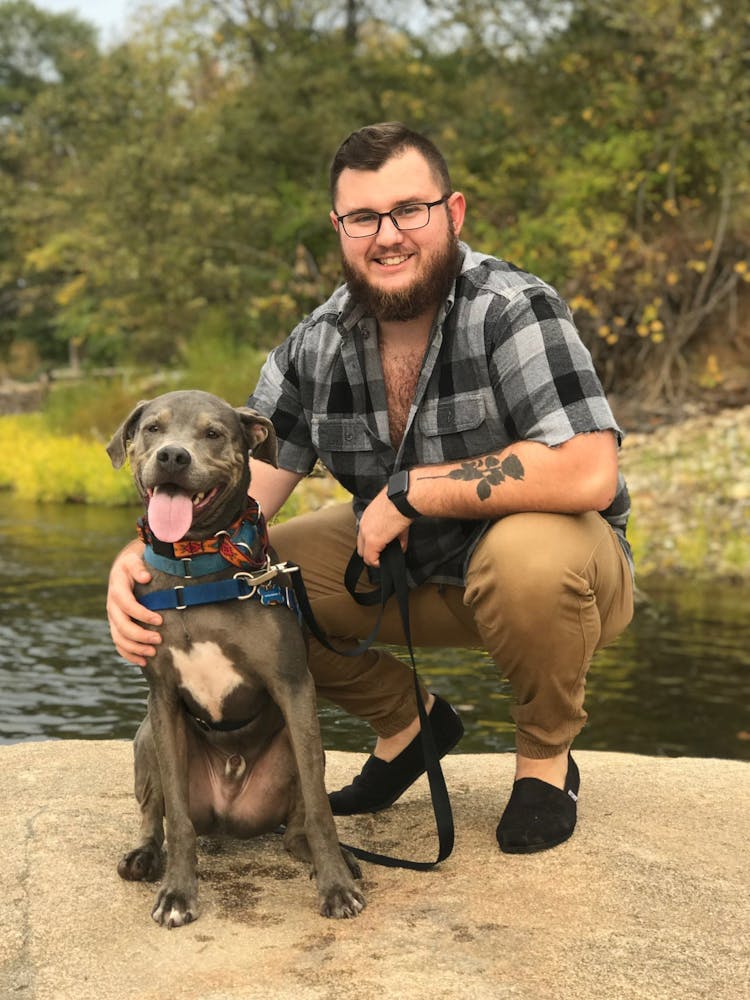 General Manager
Hometown: Richmond, VA
After attending Virginia Tech, I moved back to my hometown of Richmond, VA where I got a "temporary" job as a barista. My love for coffee may have started in college during my first finals week, but my passion for coffee started with that temporary job. I'm thankful that I get to continue to grow my passion of coffee and service as I start my journey with Lucky Lab Coffee Co!
Furry Friends:
Captain Morgan - Pit Bull mix - 5 years old
Tank - Shepard Mix - 9 years old
Go to drink: Black cold brew, but if I'm feeling spicy I'll go for an iced dirty chai with vanilla!
When I was five years old I knew: Two things. The first is that I wanted to be a professional wrestler, and the second is that I loved to help people. Although my adolescent dreams of being in the WWE never happened, I'm grateful I get to help and serve others on a daily basis. Instead of serving up Rock Bottoms, I get to serve up your favorite beverage and pastry!
Things I still have on my bucket list: Traveling will always be at the top of this list for me! Beyond that I'd love to own some land and be able to adopt and rescue ALL of the dogs in need.